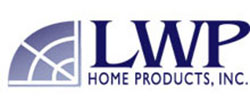 5401 3rd Ave, Brooklyn, NY 11220
Mon-Fri: 8:30 am-6 pm
Sat: 9 am-4:00 pm
Sun: Closed

New exterior doors can increase your home's value through greater curb appeal. When upgrading your exterior doors, there are many aspects to keep in mind. From architectural style to interesting details like a knocker or decorative glass, there are many ways you can transform a basic front door into a grand entrance. Keep the following tips in mind to help you select the door that is right for you.
Exterior Doors are available in wood, fiberglass, and steel. Our doors are available in a myriad of styles and with a variety of different glass panel sizes, textures, and decorative patterns that can bring in as much light as you desire. Doors are available finished with high-quality paints and stains. They are also available with your choice of lock finishes and styles.