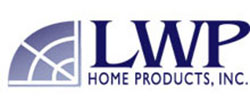 5401 3rd Ave, Brooklyn, NY 11220
Mon-Fri: 8:30 am-6 pm
Sat: 9 am-4:00 pm
Sun: Closed

LWP Home Products offers you a variety of Radiator Covers that not only improve the attractiveness of your home, but increases the efficiency of your heating system.
Radiator Enclosures are made of heavy-gauge furniture steel that electrically is welded together, and feature hinged tops and a durable powder-coat finish. Choose from more than 75 stock sizes available with round or square corners. The stock colors are white and almond.
If your home is older you are familiar with the amount of time and expense it takes to clean and paint old radiators. Avoid this by concealing them with our modern enclosures that come ready to install.
The Advantages of Radiator Covers Are Many:
• Protecting Children from Burns
• Guarding Your Walls & Curtains from Unsightly Stains
• Projecting More Heat into the Center of a Room for More Efficient Air Temperature
Radiator enclosures do an excellent job of sending warm air into the center of your room, thus keeping a positive air flow away from your windows and walls. Not only do radiator enclosures provide an attractive alternative to unsightly radiators, they are an energy means of displacing heat. Saving you money on your heating bill.