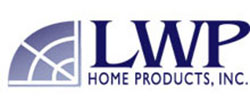 5401 3rd Ave, Brooklyn, NY 11220
Mon-Fri: 8:30 am-6 pm
Sat: 9 am-4:00 pm
Sun: Closed

Retractable awnings let owners control the weather on their own terms. When passing showers threaten, or when the sun gets hot, they or the home automation system unroll the awning for near-instant protection and shade. Lab test measurements show that it can be as much as 20 degrees cooler under an awning's canopy. Because awnings prevent the sun from shining through windows and sliding glass doors, they can keep temperatures inside cooler as well, which saves on air-conditioning costs. They can help prevent carpets and furniture from fading in sunlight. Awnings also provide a sheltered place for children and pets to play, shielded from direct sun.
Shadeline Retractable Awning Systems